Meeting Rooms
An exclusive environment in which privacy and confidentiality are assured, and executive services, as well as leisure activities are close at hand.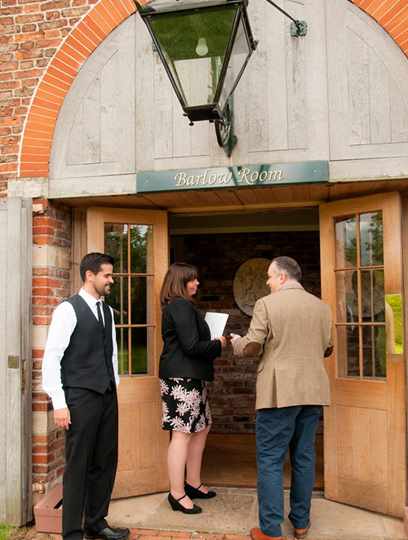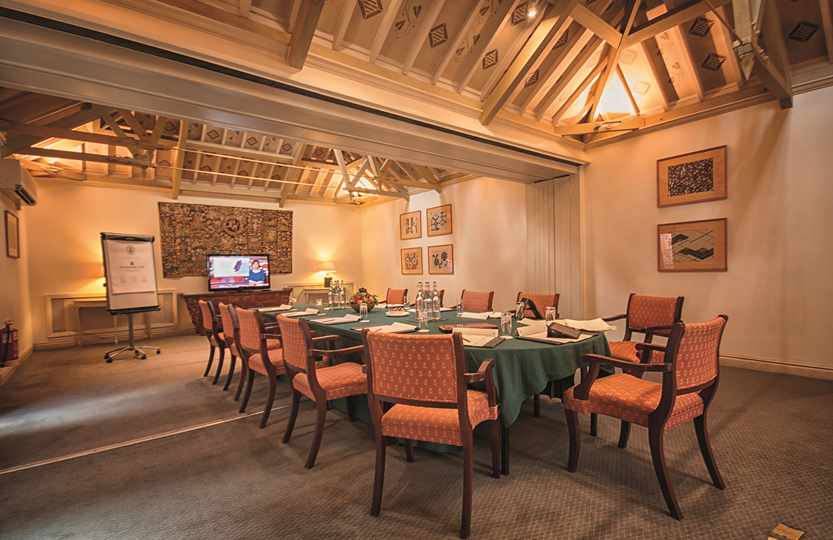 Every meeting is planned carefully and bespoke as required
The self-contained meeting room is 50 metres from the main Hall with its own entrance from the free car park.  Ideal for small conferences, meetings and receptions, it has cloakrooms, bar and kitchen.
Features:  capacity 45, plasma screen, free Wi-Fi, Nespresso coffee machine, air-conditioning, floor mounted plug sockets, dimmable lighting, black-out facilities,TV aerials.
Access ramps and disabled facilities are available.
A dividing wall offers flexibility to the room.  
There is an outdoor terrace to the rear of the Barlow Room ideal for tea/coffee break-out. 
The Boardroom
Decorated with antiques and fine paintings, The Boardroom is perfect for smaller or confidential meetings up to ten guests. It is situated on the first floor of the main house and overlooks the south lawn. It has its own adjoining sitting room and is suitable for private drinks, interviews or as an extra syndicate room.
Syndicate Rooms
The eight suites located both in the main house and the Courtyard featuring their own sitting room, and can be used for meetings, interviews or syndicate rooms.
A unique experience: The Dovecote
Built in ca.1680, The Dovecote surrounded by our award winning gardens, is now used for our extensive wine collection. It is therefore the perfect and unique setting to organise a Wine/Champagne tasting with our professional sommeliers to celebrate the end of a successful working week.
20 acres of Gardens and Parkland
Middlethorpe's extensive gardens and parkland are ideal for relaxation between intensive conference sessions, for morning and afternoon break-outs and may also be used for team building exercises.
Or call Julia Betteridge on:
01904 661301