Food & Wine
Middlethorpe Hall is set in beautiful gardens and parkland, with impressive entrance and ample free parking – an ideal venue for private entertaining with a professional service.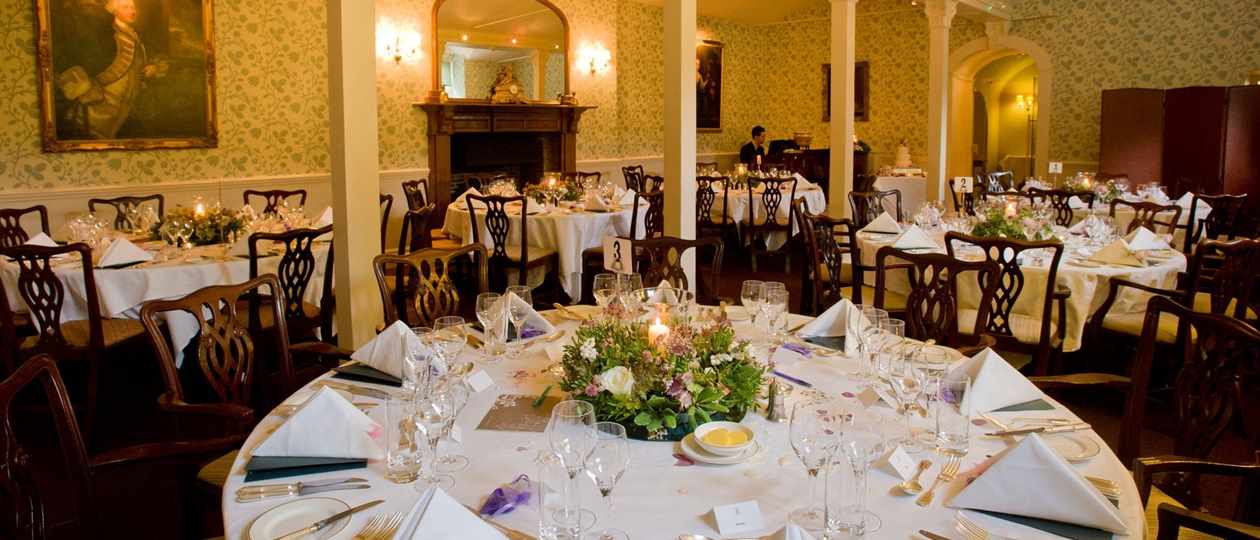 Perfect Venue for Private Dining
In addition to the award winning Dining Rooms, Middlethorpe features small private dining rooms which are ideal for wedding parties, business entertaining, or family celebrations.
The Yellow Room, which overlooks the gardens, will seat up to 14 people. Larger parties can be accommodated in the attractive Barlow Room (45 people) or the Grill Room (56 people), which has its own sitting room for pre-dinner drinks.
Day meetings may break for lunch in the Pineapple Room, an ideal size for up to 22 delegates.
Private parties of eight or more are requested to choose the same menu; vegetarian meals, or special dietary requirements can also be arranged.
Have a query? Call Julia Betteridge on:
01904 661301