Traditional Afternoon Tea at Middlethorpe Hall
This traditional English ritual takes place in one of the grand public rooms of the historic hall.
Afternoon Tea also makes a great gift!
We have taken the best advice to ensure everything is in place for a visit that will be as safe as it will be comfortable and enjoyable.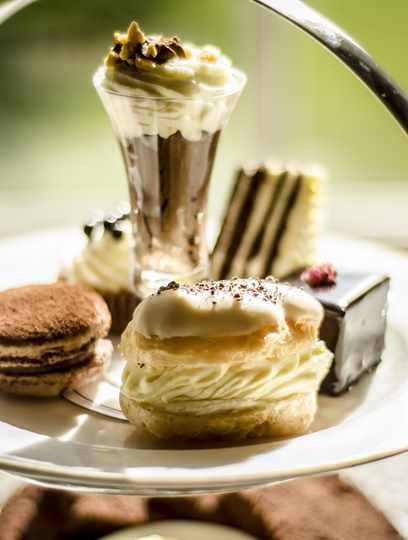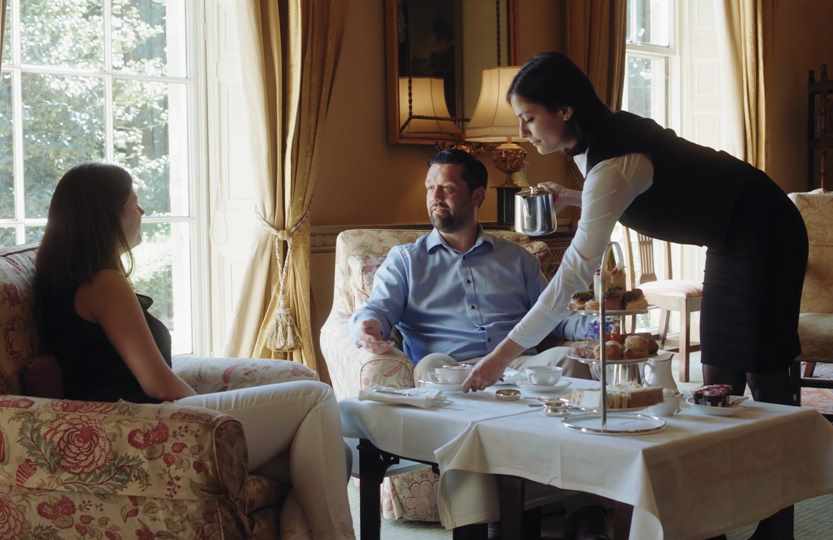 A delightfully indulgent experience
Afternoon Tea at Middlethorpe is a long-lasting tradition enhanced by a luxury connection with Hoogly Tea. Hoogly is the pronunciation of 'hyggelig', a nordic word used to describe the combined feelings of warmth and well being. These indulgent blends are all hand-blended in the UK with this lifestyle in mind.
Historic Middlethorpe Hall's drawing rooms provide the perfect setting to enjoy this traditional English favourite with a festive twist!
Christmas Afternoon Tea 
See menu below - £35.00 per person
Champagne Afternoon Tea
To include a glass of:
Sylvoz Prosecco, Le Colture, Brut £41.00 per person
Champagne Bernard Remy, Carte Blanche £46.00 per person
Champagne Bernard Remy, Brut Rose £48.00 per person
Afternoon Tea service:
Monday to Saturday: from 13:30hrs to 17:30hrs
Sunday:  from 15:00hrs to 17:30hrs
Your choice from the 'Hoogly Tea' leaf tea selection below:
English Breakfast
Earl Grey
Darjeeling
Rooibos - Sweet Orange
Vanilla Chai
Oolong/Lapsang Souchong
Green Tea
Jasmine Dawn
Peppermint - Herbal Infusion
Chamomile - Herbal Infusion
White Tea
Decafeinated or leaf herbal teas (Camomile or Peppermint)
Christmas Afternoon Tea Menu
A selection of finger sandwiches
(on white or brown bread) to include:
Cheese Savoury, spring onion, chive, mayonnaise (G, D, E, MU, V)
Smoked Salmon, cream cheese and cucumber (F, G, D)
Roast Turkey, sausage meat stuffing, wholegrain mustard, watercress (G, D, F)


Christmas Sausage Roll, cranberry ketchup (G, D, N, S, E,SD)
Cranberry, White Chocolate and Orange Scones, clotted cream and strawberry garnish (G, D, V, N, E)
Raspberry and White Chocolate Pavlova (E, D, N, V)
Mini Mince Pie, brandy butter, redcurrant (G, D, V, N, E)
Middlethorpe Chocolate, clementine, sorrel (G, D, S, V, E)
Choux Bun, salted caramel, hazelnut crumb (G, D, V, N, E)


Served with a tea of your choice
Phone for more information or to book:
01904 641241