Head Gardener
Head Gardener, David Barker, collecting the Gold Award for Middlethorpe Hall at '2008 Yorkshire in Bloom'
David Barker, Head Gardener
David found his vocation and started work in horticulture after leaving school. "I suppose you could say the seeds were sown when I was 8 or 9 years old when I helped my grandfather in his vegetable garden. I enjoyed growing things, and especially plants you could eat."
After working in various aspects of horticulture, David joined us at Middlethorpe and has now completed 29 years! He has overseen the garden through its reconstruction, restoration and development, finding great satisfaction from watching the trees and shrubs come into fruition.
The enchanting walled gardens at Middlethorpe do not just produce a beautiful display of flowering shrubs and plants, but have been planted with fruit: apples, pears, plums, peaches and greengages, all of which are used in the hotel kitchens by our Chef to create the wonderful puddings. Three years ago, David planted twenty four pear trees down the centre arch of the walled garden. They are all old varieties, some with Yorkshire connections, and were chosen with some guidance from our Head Chef for their size and flat bottoms.
David's passion to grow plants for 'the table' has led to the creation of the vegetable garden, with potatoes, cabbage, peas, beans and onions grown in a four bed system for crop rotation. This has proved popular with guests, who wander in the gardens and see the vegetables growing, before being served up in the evening at dinner.
Not only does David manage and care for 20 acres of gardens and parkland at Middlethorpe, but he is a keen member of the Harrogate Orchid Society and grows the beautiful orchids that adorn the rooms of the hotel.
In 2008 Middlethorpe Hall, along with its companion hotels Bodysgallen Hall and Hartwell House, were donated to National Trust. Since then volunteers have been welcomed and under David's direction and guidance help him and his team in the gardens. David also encourages a close connection to Askham Bryn College and every year two students join the team to gain practical experience.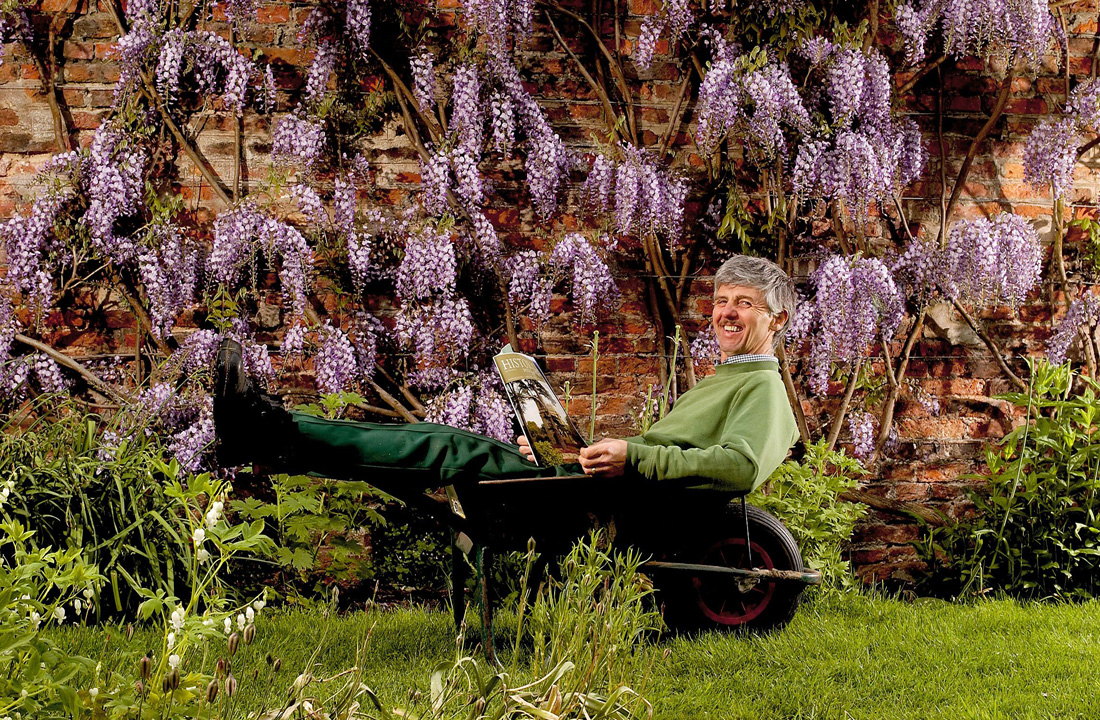 To learn more about volunteering in our gardens, please visit 'Volunteering' on our website, or call 01904 641241